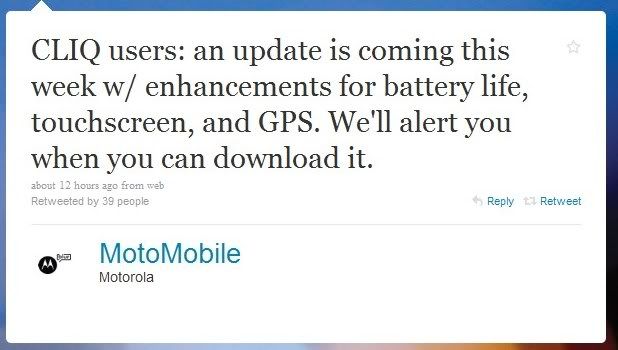 It would seem, according to Motorola's Twitter account, that the update for the Motorola CLIQ is coming this week. I don't think it's Android 2.1, but keep one thing in mind: Android 2.1 OS update will be coming for the Motorola CLIQ in March (according to BGR). This update will supposedly improve the CLIQ's battery life, touchscreen and GPS . So guys stay tuned and we'll keep you updated.
What do you think? Leave us a comment…
[via (MotoMobile) Twitter]
Share This Article....

If you like that, Try these....