T-Mobile UK have released the Sony Ericsson X10 on-line only. The phone will be available in UK stores next Thursday I was told at my local store.
For £35 on a 24 month contract you can get the phone for free, with 900 minutes, 500 texts, unlimited internet plus one extra add on (one being unlimtied texts, another unlimited land line calls in the UK)
As you may already be aware, the X10 runs Android 1.6 with a 1Ghz SnapDragon processor, with SE's own social orientated skin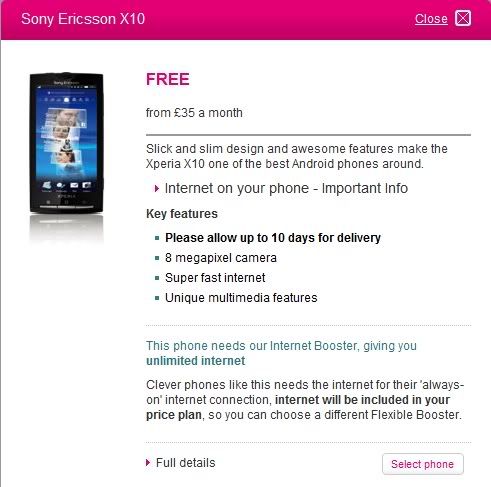 Whats in the box

Battery
Charger
USB Cable
Software
8GB Memory Card
Standard Headset
Delivery time is 10 days on-line.
Check T-Mobile UK for more information.
Share This Article....

If you like that, Try these....