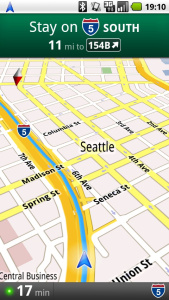 If you live in the UK or Ireland and have an Android phone, then you are in luck.
Good old Google have given us the free navigation around the UK and Ireland, and I can confirm this is working on the X10
According to GSMArena, it is due to a legal battle in europe that the navigation was delayed. But now the UK and Ireland are the first European countries to get this freed up. They also advise that you will have to reboot your phone in order to unlock this glorious treat.

If you like that, Try these....